Winter – Adults Cross Country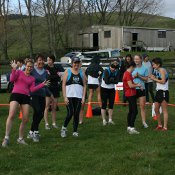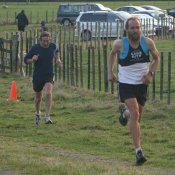 This event is run on Saturday after lunch, or Sunday in the morning, so you have time to watch the kids in other sports first. Children, beginners, and walkers run a shorter course than the main runners, to avoid overdoing it.
Parents are welcome to walk alongside kids and encourage them on. Some parents struggle to catch kids at the start, but end up piggy-backing them after the hills!
If we run a 10km event for the Seniors, we will run 1.8km-3km events for beginners, walkers and children at the same time. Then each persons time is recorded in their own grouping. It's all about working on your own improvement, rather than comparing to others.

Cross Country
Open Day 2013

Winter Schedule
for 2013