Lake City Kids has fantastic events all year round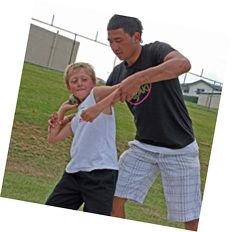 Our activities are a great balance for your kids even if they are doing other sports, which we highly recommend. Their other sports will improve too, the more general fitness they gain. The best factor is that your whole family can get involved and do most of these events with your children.
---
No expensive gear needed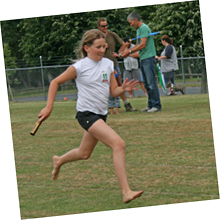 For the first night, your child can rock up in normal shorts and shirt. Once they join, they will need plain black shorts and white top. We will give you an age patch and a black logo band to sew on, if you plan to compete on Ribbon Days or inter-club events.
Membership is subsidized by the club, so you only pay a nominal $25 per junior child. This lasts for the whole year, so they can also take part in the Winter Cross Country as well for that sum!
Basic sneakers or flats are all your child needs for the Field Events. They can even go bare-foot while running on our track on training nights (running shoes will be needed for Cross Country or Ribbon Days).