Welcome to Rotorua's historic running club – 'Lake City Athletic Club'
---
Kia Tu, Kia Ora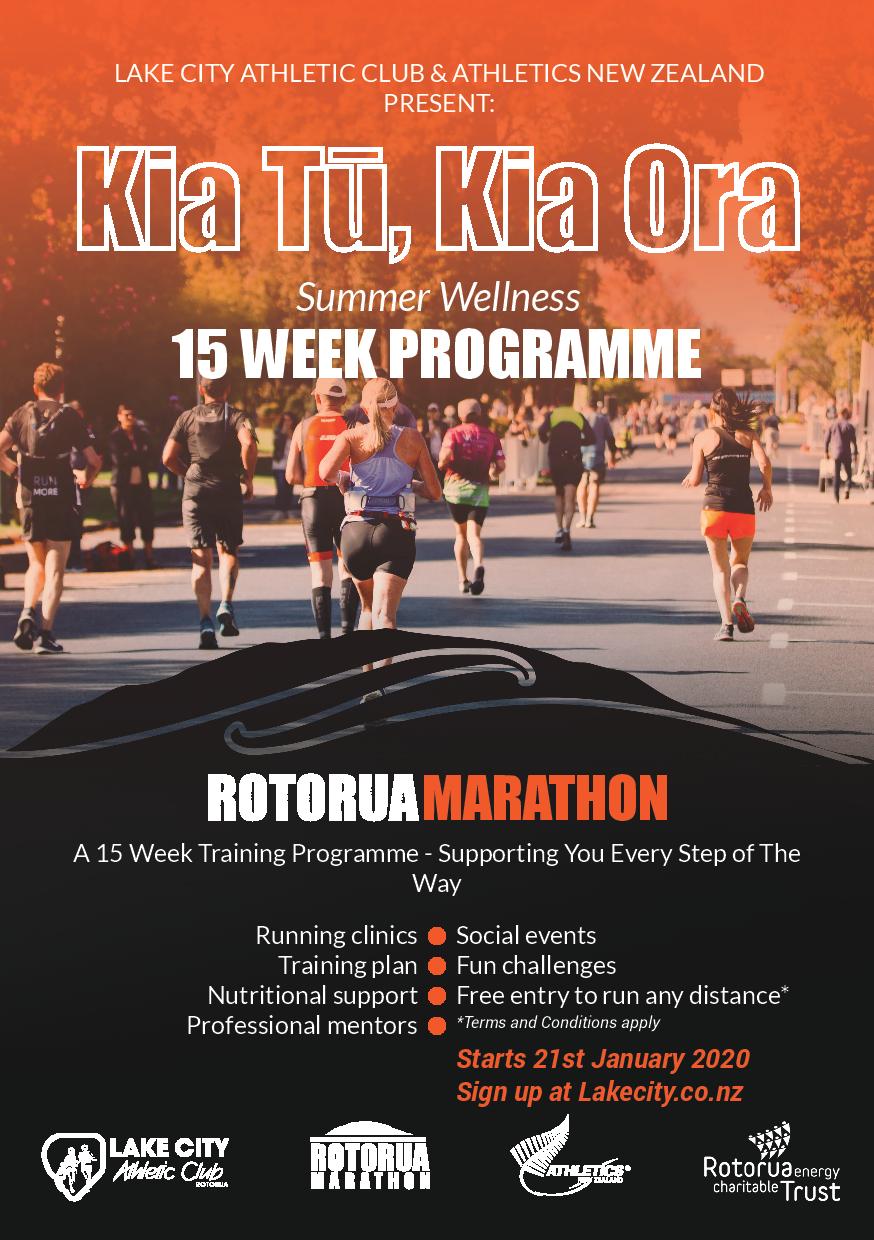 *1st time individual event entrants only.
*Limited to 200 places and only regular Clinic Attendee's qualify.
Apply for the program here
---
Trout Fly
Trout Fly returns on the 7th November for the 2019-2020 season.
Great 3km/5km fun run/walk through the sulfur flats.
See 2019-2020 season flyer here
9th January 2020 Results
Long Course
| | | |
| --- | --- | --- |
| Name | Overall Placing | Time |
| Ian McDonald | 1 | 17.05 |
| Matt Parsonage | 2 | 17.12 |
| Will O'Connor | 3 | 17.34 |
| Ephrain Sisay | 4 | 18.08 |
| Sue Crowley | 5 | 18.19 |
| Andy Twiddy | 6 | 18.21 |
| Chris Corney | 7 | 18.3 |
| Leigh Reynolds | 8 | 18.40 |
| Adrian Lysaght | 9 | 18.47 |
| Bruce Edwards | 10 | 18.51 |
| Allan Crombie | 11 | 20.01 |
| Fred Shilton | 12 | 20.24 |
| Megan Grant | 13 | 20.37 |
| Julie Chiquet | 14 | 21.18 |
| Anna Longdill | 15 | 21.28 |
| Ian Breadmore | 16 | 21.36 |
| Russell Clarke | 17 | 21.49 |
| Lance Shilton | 18 | 21.52 |
| Chris Lord | 19 | 21.55 |
| George Allan | 20 | 22.33 |
| Sian Twiddy | 21 | 23.35 |
| Norren Crombie | 22 | 23.47 |
| Gavin Voss | 23 | 24.42 |
| Vin Gasper | 24 | 24.51 |
| Kerryn Barker | 25 | 25.14 |
| Graeme Pearson | 26 | 25.55 |
| Jamie Rotler | 27 | 26.09 |
| Steve Fiske | 28 | 26.09 |
| Morgan Ball | 29 | 26.51 |
| Karl Fisher | 30 | 26.57 |
| Megan Dwyer | 31 | 29.03 |
| Jane Ferguson | 32 | 29.12 |
| Phil Gulbransen | 33 | 29.13 |
| Rina Joy | 34 | 29.41 |
| Kathryn Murphy | 35 | 33.01 |
| Sue Byers | 36 | 35.06 |
| George Byers | 37 | 35.50 |
| Peter Vyver | 38 | 37.53 |
| Sumeet Signgh | 39 | 43.32 |
| Hannah Byers | 40 | 44.04 |
Short Course
| | | |
| --- | --- | --- |
| Name | Overall Placing | Time |
| Conor Lysaght | 1 | 10.52 |
| Anya Crombie | 2 | 11.13 |
| Cody Shilton | 3 | 11.30 |
| Arwen Barker | 4 | 13.05 |
| Amber Lysaght | 5 | 13.56 |
| Ed Twiddy | 6 | 14.23 |
| Anita Roy | 7 | 15.00 |
| Cambell Horn | 8 | 15.03 |
| Ava Fiske | 9 | 15.53 |
| Leah Barker | 10 | 16.59 |
| Allan Twiddy | 11 | 17.32 |
| Will C-T | 12 | 17.34 |
| Katy Roy | 13 | 17.39 |
| Peter Roy | 14 | 17.40 |
| Keira Murphy | 15 | 21.38 |
| Kathryn Twiddy | 16 | 23.29 |
| Robert Roy | 17 | 25.59 |
| Alan Ferguson | 18 | 26.30 |
| Eilidh Ferguson | 19 | 26.31 |
| Clare Roy | 20 | 27.01 |
---
Registration
Subscriptions for the financial year commencing 1 April 2019 can now be paid and will cover the period
1 April 2019 to 31 March 2020
Registrations can only be accepted "online" through the Club Registration Website Portal
To access this Portal please click the link below
If you are an existing member click on "login" (on menu bar), and select "Renew"
Check your current details are correct and update if necessary and then complete with a Credit Card Payment
If you have forgotten your password, please select "Forgotten my password" from the Login page, and follow instructions to reset it.
If you are a new member
Click "Registration" and fill out the form.
Complete the registration with a Credit Card Payment
---
Winter Cross Country and Harriers
2020 Winter Season
Over the summer months the 2020 winter season programme will be addressed. The talk is that the programme will have some new exciting events on it matched with some of the old favorites.
---
Guff Sheet
Get the latest Guff sheet here
For previous Guff sheets see the Guff Sheet page
---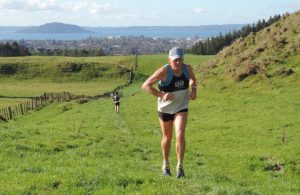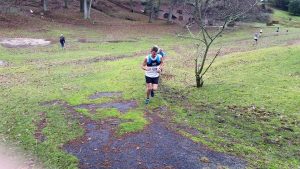 ---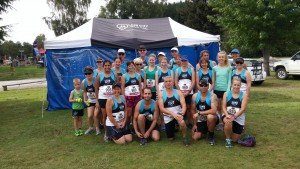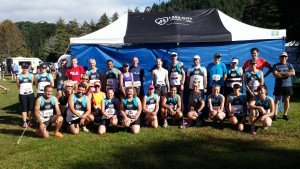 ---
Lake City Athletic Club has various club activities such as:
– Running Groups
– Walking Groups
– Children's Athletics
– Senior Track and Field
– Winter Harrier and Cross Country
As part of these groups we also have running/walking clinics for the marathon, half marathon and 10km.
---