10Km – to – Marathon Clinic for Runners
Running Clinic Information Evening
January 18th, 7pm
Lake City Club Rooms, Neil Hunt Park
Marathon Clinic 2018
On the 21th January 2018 our 16 week Running Clinic commences for 10 km, half marathon and full marathon running distances. Runs start from the Lake City Athletic Clubrooms and head into the scenic Redwoods. The goal – to complete the Rotorua Marathon, Half Marathon or Quarter Marathon events early May. As a build-up event, we participate in the Rotorua Off-Road Half Marathon, Quarter Marathon and 5km events held on the 4th March. Whatever distance you plan to achieve, take advantage of the full programme, as the experience and information you can gain is invaluable.
Mararthon Day – 5th May 2018
The Clinic involves regular organised runs, which are at an easy pace to build up time on the feet. Participants are sorted into groups of similar pace so you don't have to struggle to keep up. It is recommended that you can slow-jog at your own pace at the start. For the marathon, it is expected that you have at least an hour running base fitness, whatever the pace. This is a half hour base for the half marathon. For marathon distance, we have members who run anywhere from 3-hour to over 5-hour marathons, so there are plenty of different abilities in this Clinic. There are also organised runs on Tuesdays and Thursday evenings as well as Sunday mornings from the club, so the Clinic runs 3 times per week.
Most of the running will be in the forest with some longer road runs towards the end of the training. The forest provides a great training ground with fantastic scenery and a variety of running surfaces so it's not as hard on your body or joints.
Each Clinic participant is given a well-tested training programme, advice and information from experienced club members, information on where to run including route maps, solid support and camaraderie, and all on top of our usual club facilities and activities – for just the cost of one year's club membership.
We encourage you to wear a Lake City Athletics Club singlet or tee shirt for your actual run on the day, which guarantees you lots and lots of crowd support, encouragement and recognition for simply being part of Rotorua's local running club and giving it a go!
Runners Marathon Clinic
Runners Schedule:
-Commences 21th Jan to 5th May
-Sundays 7 am – usually the longer, slower, endurance run
-Tuesday and Thursday 5:30 pm – usually the shorter, faster runs, or harder hills
-From the Lake City Clubrooms, Neil Hunt Park off Tarawera Rd (behind Outdoorsman)
For further details contact:
– Annemarie Gallagher
p: 027 622 9688
e: lakecitymarathonclinic@gmail.com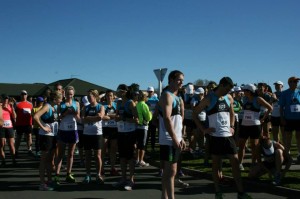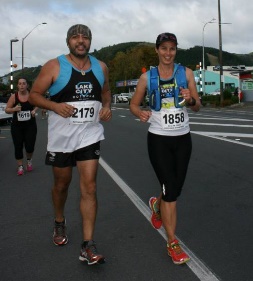 ---
Walkers Marathon Clinic – see walkers page