Physiotherapy – The Physiotherapy Clinic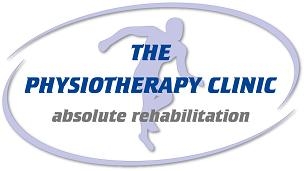 Cash for Clubs Sponsorship
The Physiotherapy Clinic is delighted that Lake City Athletic Club is part of their "Cash for Clubs Sponsorship" program. For every new injury a club member is treated for, they will donate $10 to the club, and give a discounted rate for their treatment. When making a booking you just let them know you are a member of the club.
Free Sports Injury Drop in Clinic on Mondays
The key to ensuring early return to sport following injury is an accurate diagnosis. This enables the appropriate rehabilitation plan to be put in place early, maximising recovery time and minimising time spent on the sideline.
The Sports Injury Drop In Clinic offers this service free of charge. This clinic is essentially to service acute injuries. It allows us to triage them and put appropriate treatment plans in place. Because it is based as an acute triage service, it is not intended for long standing chronic
injuries which generally need a more thorough history taking – these are more better placed in a regular assessment and treatment slot (for which we still offer preferential rates to members).
What we do is provide an accurate diagnosis of your injury, form a plan to get you back to your sport as soon as possible, direct further treatment and refer on for x-rays, scans or specialist appointment if necessary.
Our physiotherapists have vast experience in sports physiotherapy, being service provider to the High Performance Sport NZ, Bike NZ, Waiariki Academy of Sport, NZ Sports Academy and BOP Rugby.
The clinic is run out of the The Physiotherapy Clinic Eruera St. Branch on a first come first served basis, between 4pm and 5pm on a Monday. No appointment necessary.
Discount rates are:
– ACC Initial consultation $15
– ACC Follow Up Consultation $11
– Private Initial Consultation $47
– Private Follow Up Consultation $42
To contact them in 1 of 2 locations:
-Ngongotaha 357-5533
-Eruera St 347-8380
---
Foot Care (Podiatry) – Foot Mechanics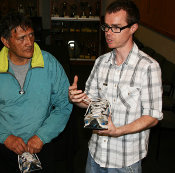 Suffering from foot or lower limb pain? Make an appointment with "Foot Mechanics" and they will get you back on your feet.
Lake City Athletic Club members often receive special discounts on products so please enquire.
To Contact them:
-Located at 1198 Amohia St, Rotorua
-Phone: 346 0697